Rep. Allen Introduces Bill to Expand Student Access to Mental Health Services
Congressman Rick W. Allen (GA-12), a member of the House Education and Labor Committee, this week introduced the Expanding Student Access to Mental Health Services Act, legislation that provides school districts with increased flexibility in how they can use funds from an existing grant program under the Every Student Succeeds Act (ESSA) to better provide mental health services for students.

"We have a mental health crisis among our nation's youth, and the COVID-19 pandemic and related school closures have taken a toll on our students, only worsening this tragic situation," said Congressman Allen. "Schools know best the needs of their student bodies and should have flexibility in how they use funding to better meet those needs. The Expanding Student Access to Mental Health Services Act allows school districts the ability to provide students with more resources and services so they can succeed both inside and outside of the classroom."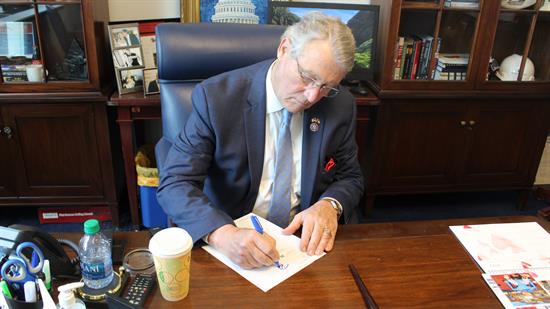 Congressman Allen introduces the Expanding Student Access to Mental Health Services Act.

Full text of Congressman Allen's bill is available here.

Background
A recent Centers for Disease Control and Prevention (CDC) study showed that the proportion of children's mental health–related emergency room visits increased during the pandemic. Further, the CDC reports suicide is the second leading cause of death among high school-aged youths.