Rep. Allen Reintroduces Bill to Encourage School Reopening
Washington, February 23, 2021
Congressman Rick W. Allen (GA-12), a member of the House Education and Labor Committee, today reintroduced the Educational Flexibility for Families Act, legislation that requires K-12 schools to provide an option for students to safely attend in-person classes during the 2021 and 2022 school years in order to be eligible for additional federal assistance.

"The science is clear: schools can safely reopen with proper precautions in place," said Congressman Allen. "Too many students have not even seen the inside of a classroom in a year and families should have the option to return their children to in-person learning. My bill prioritizes students and parents throughout the nation who are eager to return to school, not teachers' unions who are forcing them to remain closed until their radical demands completely unrelated to the pandemic are met."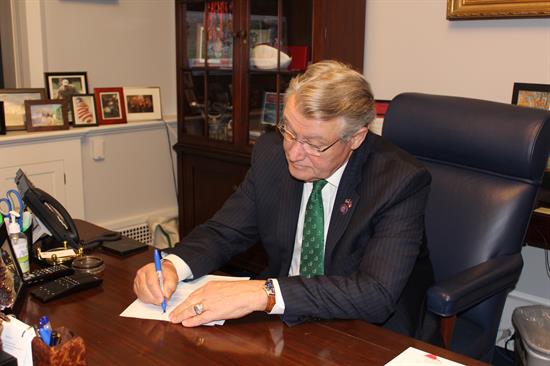 Congressman Allen re-introduces the Educational Flexibility for Families Act

Full text of Congressman Allen's bill is available here.

Background:
The Centers for Disease Control and Prevention (CDC) recently issued additional school reopening guidance outlining how schools can safely reopen. Earlier this month, Congressman Allen introduced an amendment to House Democrats' budget reconciliation scheme that would require K-12 school districts offer in-person instruction if they receive additional COVID relief funds. Four of his colleagues on the House Education and Labor Committee introduced similar common-sense amendments related to school reopenings, yet Democrats on the committee blocked all five of these efforts.

Congressman Allen introduced a similar version of the Educational Flexibility for Families Act during the 116th Congress.