Rep. Allen: Border Crisis One of the Worst in History
Washington, September 24, 2021
Congressman Rick W. Allen (GA-12) today spoke on the House floor about the ongoing national security and humanitarian crisis at our Southern Border, highlighting the alarming border numbers for August. Congressman Allen's remarks can be found below.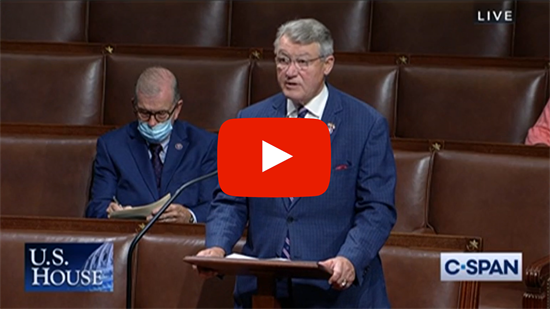 This country is going through crisis after crisis.

Border Patrol apprehended over 200,000 immigrants at our Southern Border last month.
August's border numbers are alarming and mark a 21-year high.
The Biden Administration can't blame this surge on seasonal trends, as this number is a 317% increase from the same time last year.
So what is the Biden Administration doing to stop this ongoing border surge? Absolutely nothing.
In fact, over 43,000 illegal immigrants were released into the U.S. last month.
This is a national security crisis.
We don't know who is pouring across our border.
And unfortunately, this is a humanitarian crisis to the fullest extent.
Just last week, we saw tens of thousands of Haitians make their way to Del Rio, with reports on the ground describing horrific conditions in their make-shift camp as two women reportedly gave birth – including one who later tested positive for COVID-19.
This crisis is one of the worst in history.
It's time to finish the wall, end catch and release, and secure our border.