ICYMI: Allen Hosts Higher Ed Roundtables Across GA-12
Congressman Rick W. Allen (R-GA-12) hosted three higher education roundtables last week during the district work period. He sat down with administrators from Georgia Southern University, Augusta University and higher education administrators from across the 12th district at East Georgia State College. Attendees included South Georgia State College, Augusta Technical College, Southeastern Technical College, Brewton-Parker College, Ogeechee Technical College, Middle Georgia State University, East Georgia State College, and Georgia Military College. Congressman Allen released the following statement after his successful discussions: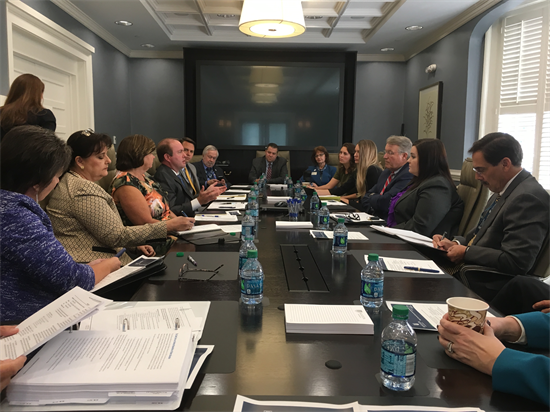 "Last week, I spent time with educators and higher education administrators across Georgia-12, and let me tell you, they do some great work for Georgia students. But boy, do they have challenges with the federal government. I hear it over and over again when I meet with folks across Georgia-12 – the federal government is slow, bureaucratic, and overly burdensome, and we sure have our work cut out for us as we begin drafting the Higher Education Act Reauthorization this fall.
"The Higher Education Act has not been reauthorized since 2008—and much has changed in our college and university systems since then, such as ballooning student debt and burdensome reporting requirements. My colleagues and I on Education and Workforce Committee have identified 4 pillars of reform to tackle some of these pressing issues. I shared our ideas with the folks attending the roundtables and listened to the feedback they provided. The attendees were excited about our plan and I look forward to taking their suggestions to the Committee and getting these reforms across the finish line in D.C."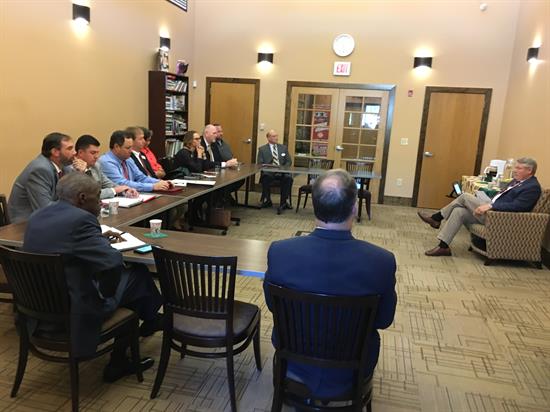 The House Education and the Workforce Committee has laid out four pillars of reform, including:
Empowering students and families to make informed decisions
Simplifying and improve student aid
Promoting innovation, access, and completion
Ensuring strong accountability and a limited federal role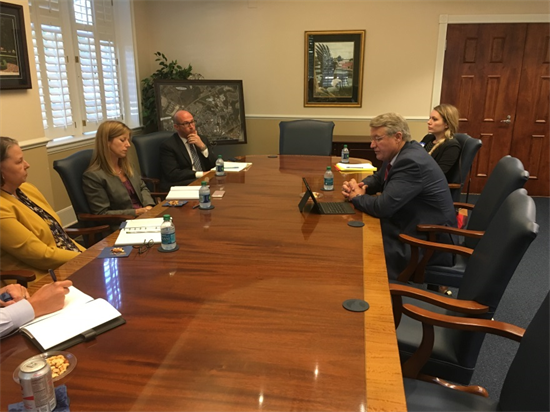 ###